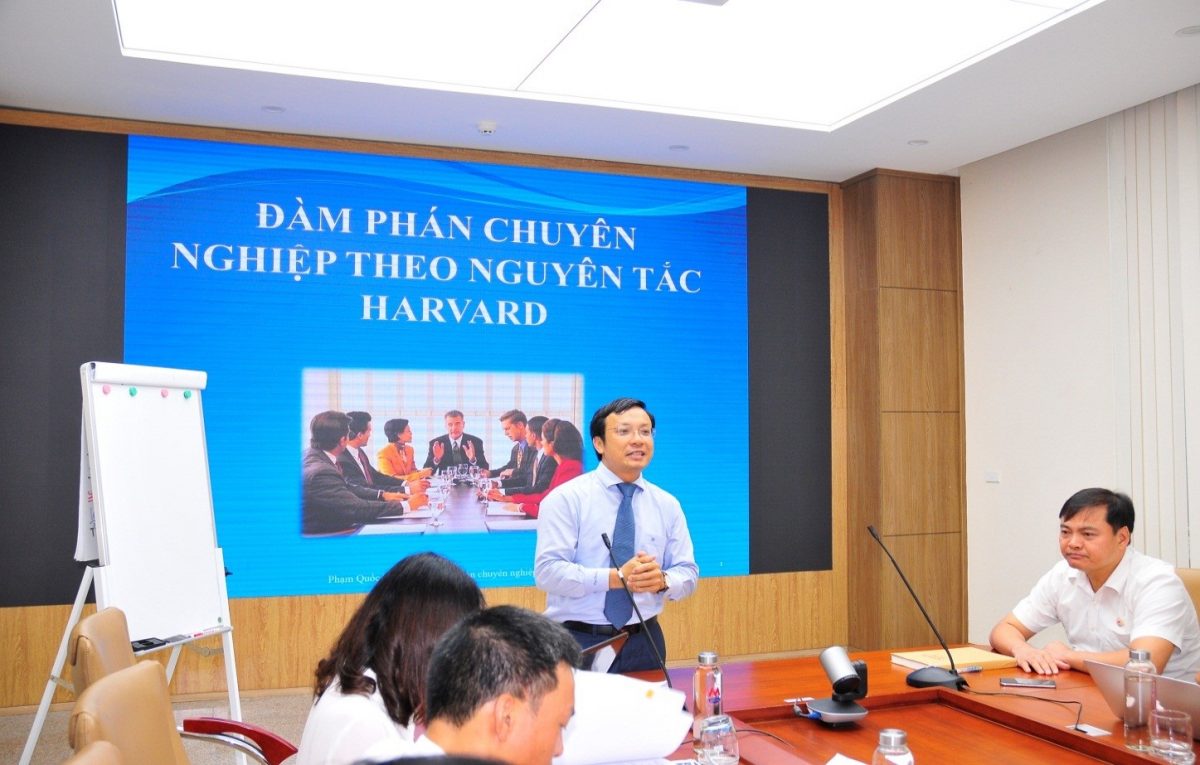 Event news
Develop negotiation skills training course
Wednesday, 23.03.2022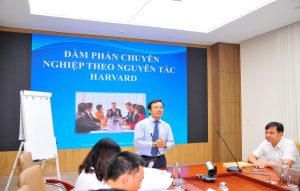 On 15th and 16th June, 2020, at VINACOMIN Head Office, a training course was held to develop professional negotiation skills following Harvard principles.
Coaching and delivering by Lawyer Pham Quoc Tuan- DIMAC Law Firm
From VINACOMIN, there were Đ / c Trinh Hai Cuong – Deputy General Director, Mr. Tran Van Dung – Deputy General Director, Mr. Le Hong Yen – KTT, along with the Vice President, Deputy Head of Planning and Investment Department, TM, affiliates and 47 trainees from 11 branches attending the course.
Mr. Tran Van Dung – Corporation Deputy CEO opened the training course with a speech "The class is opened to train, enhance contract negotiation skills, professional contract drafting skills. This is an important factor to bring success in the business of all branches, to win contract to maintain success to increase revenue, increase Micco's market share.
The attendees actively and enthusiastically contributed ideas, made assumptions to situations in their branches, criticized problems in negotiation, drafting contract. In the two training days, the course has brought high results beyond the expectations of the leaders of the Corporation in terms of skills in negotiating and drafting contracts for staffs participating in the training.